Site and Seed selection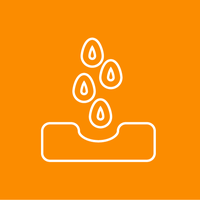 Site selection
Select a site and a field in which a crop of tomato family e.g. potatoes, eggplant, capsicum
potatoes, tobacco had not been previously grown. They share the same pests and diseases.
Seed selection
Use certified tomato seeds. These are disease free and give higher yield.
Varieties preference may depend on where to grow (greenhouse or open field), target market and tolerance to a fungal/bacteria prevalence.
Common varieties include: Anna F1, Rambo F1, Kilele F1, New Fortune Maker F1, Chonto F1, Kilele F1, Tylka F1, Faulu, Bravo F1, Kentom F1, Money Maker, Oxyl and Monalisa F1.
Buying Seedlings
If you buy 1 month old seedlings you have saved a month's work.
When you plant seeds only 70-80% survive to seedlings. If you buy 100 seedlings you will have 100 seedlings. The seedlings are the same size so you get even growth.
Buy seedlings from a good seedling raiser like Plant Raisers. They are grown for greenhouses, have good root growth and do not have pests or diseases.